LOS GATOS & CUPERTINO, CA, Oct 8 2017 – Under warm Fall weather in the South Bay, the Shockwave 12C and Quakes 14B teams placed 2nd and 1st in their respective Divisions at the 2017 Alexis Briski Memorial tournament.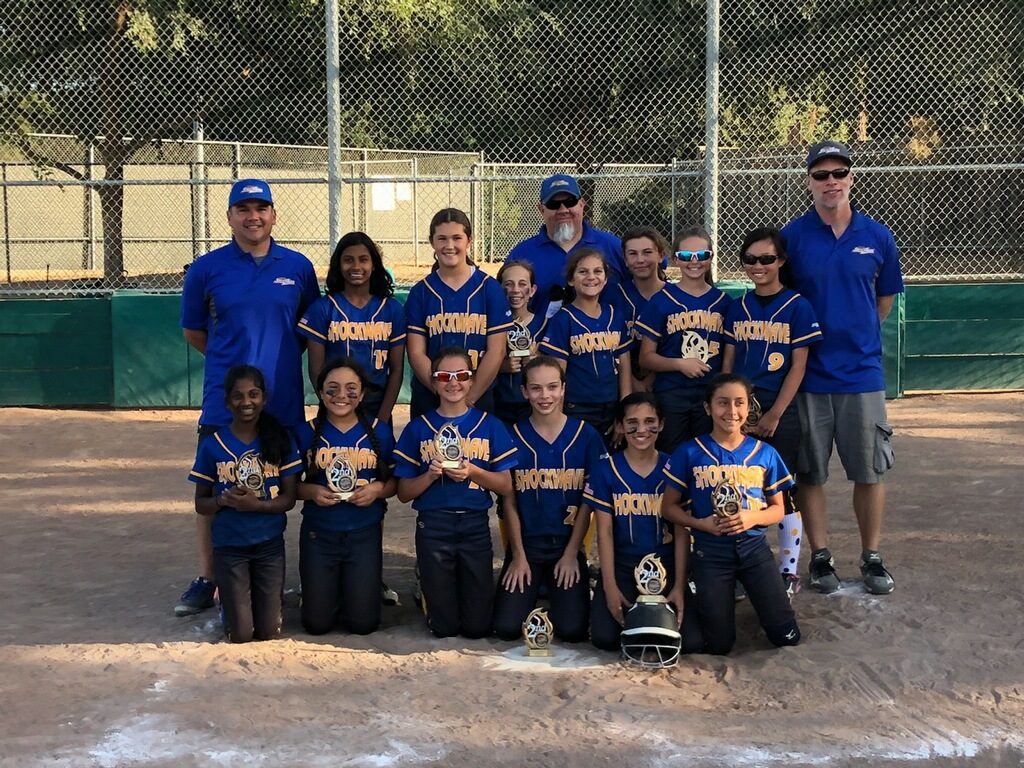 The Shockwave 12C team coached by Dave Wurfer, Craig Johnson and Mike Bliss had a great run, going undefeated in Saturday pool play to earn a berth in the Gold Division. Then on Sunday at Blossom Hill Elementary they defeated the LGCS Magic 12-5 before dropping a close decision to Mtn Dream 9-11 in the championship game. The Fall 12C team is young, with 10 of the 13 players playing 12U for the first time and we look forward to more exciting tournaments from these girls.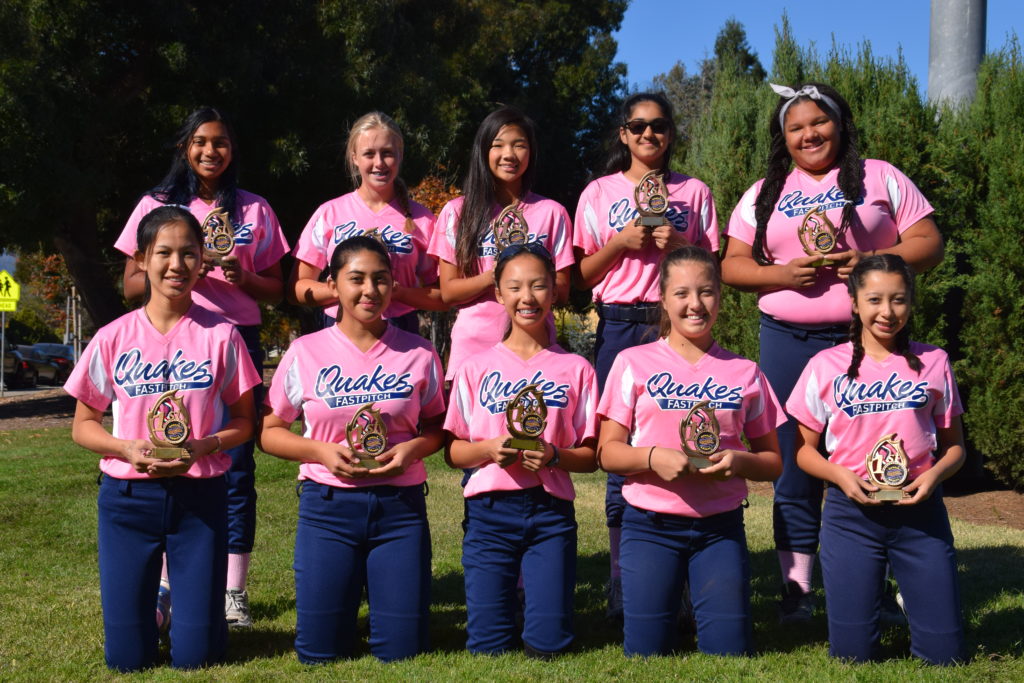 The Fall Quakes 14B team coached by Dave Hu, Vince Lee and Oscar Bolanos earned a spot in the Bronze Division after losing to UC Fury and Pleasanton Phantom, the 2 teams which would eventually meet in the Gold Division final. Sporting pink jerseys on Sunday at Monta Vista Park the team rallied to beat SSJ Quicksilver 9-6 to make it into the Bronze Final, where they played their fellow 14B Quakes team coached by Chris Black, Jim Johnson and Steve Hisey. In a very close game, Molly Mobley's 3 run triple in third inning helped to finally push the Quakes Hu team to an exciting 11-6 win.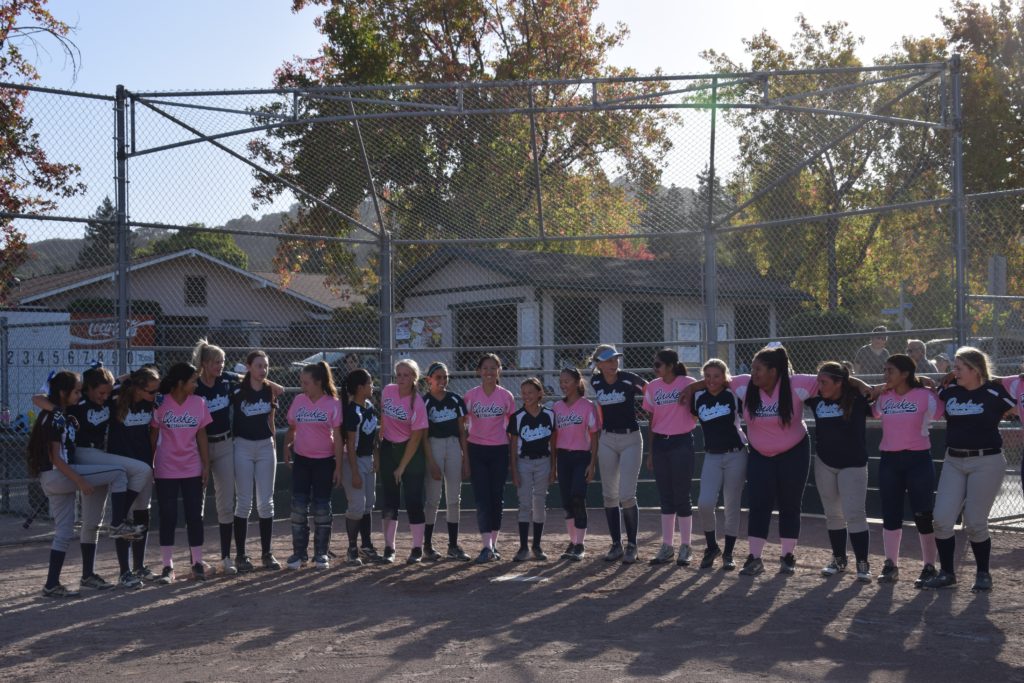 The combined teams then gathered at home plate for a combined cheer in memory of Alexis Briski, who in 2009 at the age of only 11 lost a tragic battle with cancer but whose story continues to inspire young softball players across Northern California.
Our thanks to LGCS for hosting the tournament, and congratulations to all the girls and coaches on a job well done this Fall!