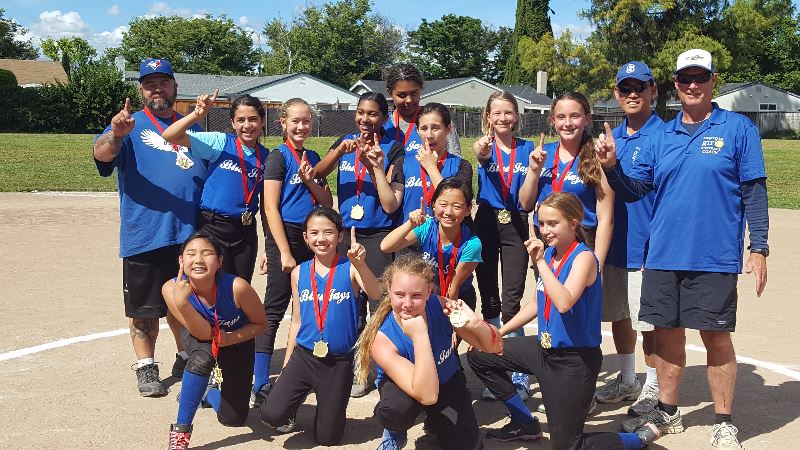 Sakamoto Elementary School, South SAN JOSE CA, May 14, 2016 – The 2016 SGSL 12U Blue Jays had an incredible run to the Interleague Silver Bracket Championship. Having lost two of the three pool play games the prior week, the Blue Jays were, nonetheless, slated in a very high interleague bracket due to their close loses, and high run total in their only pool play win. As the fourth seed, the Blue Jays had to play the number one team in the bracket, the SSJ Adrenaline, on their home field. In an extremely close battle, both teams played nearly flawless softball with outstanding pitching, defense, and hard earned runs. The Blue Jays pulled away in the bottom of the fourth and held on with some outstanding defensive plays to secure the win.
The Championship game was between the Blue Jays and yet another SSJGS team, The Blue Angels, who were the number two seed in the bracket. This game lived up to what an expected Championship game is supposed to be – two of the best teams battling it out in a game for the ages. In a back-and-forth battle, the Blue Jays won a walk-off victory in the bottom of the fifth inning after time had expired.
A quick shout out the South San Jose Girls Softball League and teams for hosting an awesome event, and congratulations to the Blue Jays on a great season.