Wess Jones Tournament, SOUTH SAN JOSE CA, July 9 2017 – The Shockwave 10C team is having a great summer under the leadership of Coach Tony Phillips.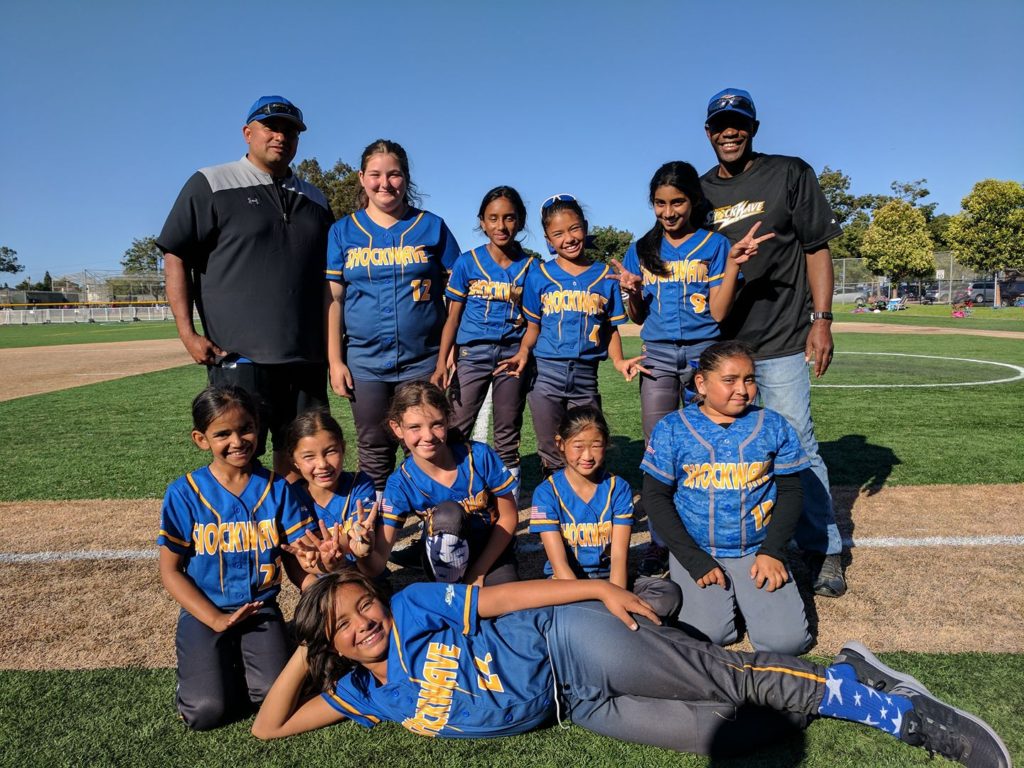 On July 1, the 10U-C Shockwave earned their first win of the tournament season with a come from behind win over the Purple Trouble at the Foster City Softball tournament. In single elimination play, the team pulled off another come from behind against the LG Magic. Shockwave was behind the entire game until Lizet Salinas hit a bases loaded double to score three runs. Anya Lobo capped the win with a game ending double-play to seal the win. Shockwave advanced to the Silver Bracket Championship Game but came up short to Team Nitro.
This weekend at the the Wess Jones Tournament, the 10UC Shockwave entered single-elimination play with zero wins but went on to win a wire to wire victory over the Vipers. Kira Adams led all Shockwave hitters with four hits and six RBIs. With the win, the Shockwave advanced to the semifinals to play Synergy. The Shockwave played well but came up short to finish tournament play in 3rd place in the Silver Bracket.