Twin Creeks, SUNNYVALE CA & Alden Oliver Sports Park, HAYWARD CA, June 25, 2107 – Shockwave 12B, 12C and Quakes 14B teams represented well at the USA Softball NorCal Championships.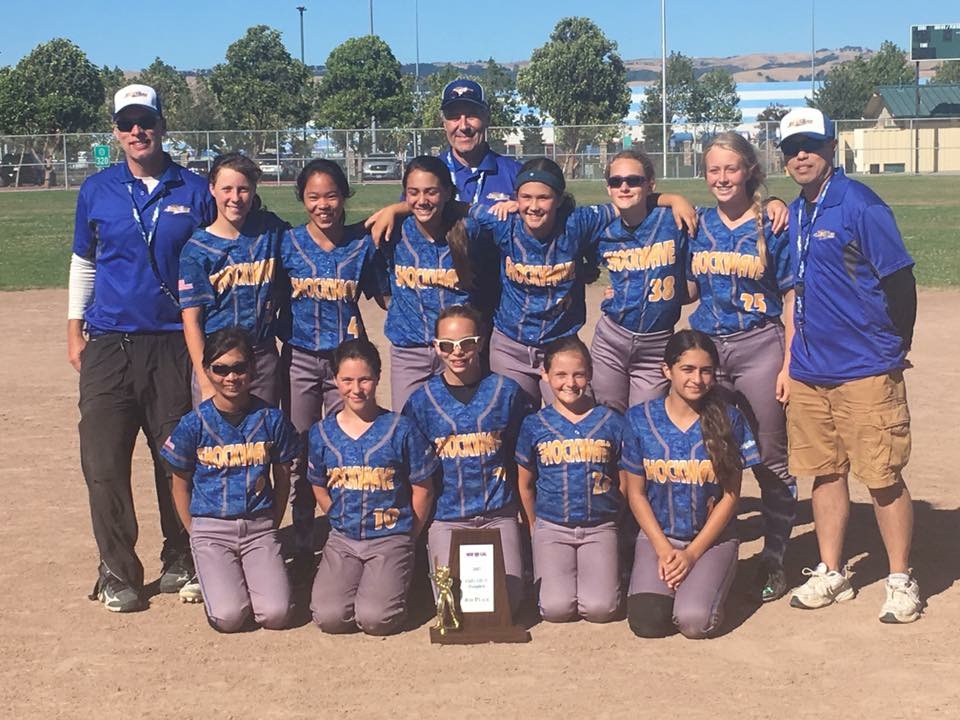 Shockwave 12C posted a 6-2 record over the 3 day event in Hayward, placing 4th place and qualifying for the California 12C State Championship tournament in San Diego, CA.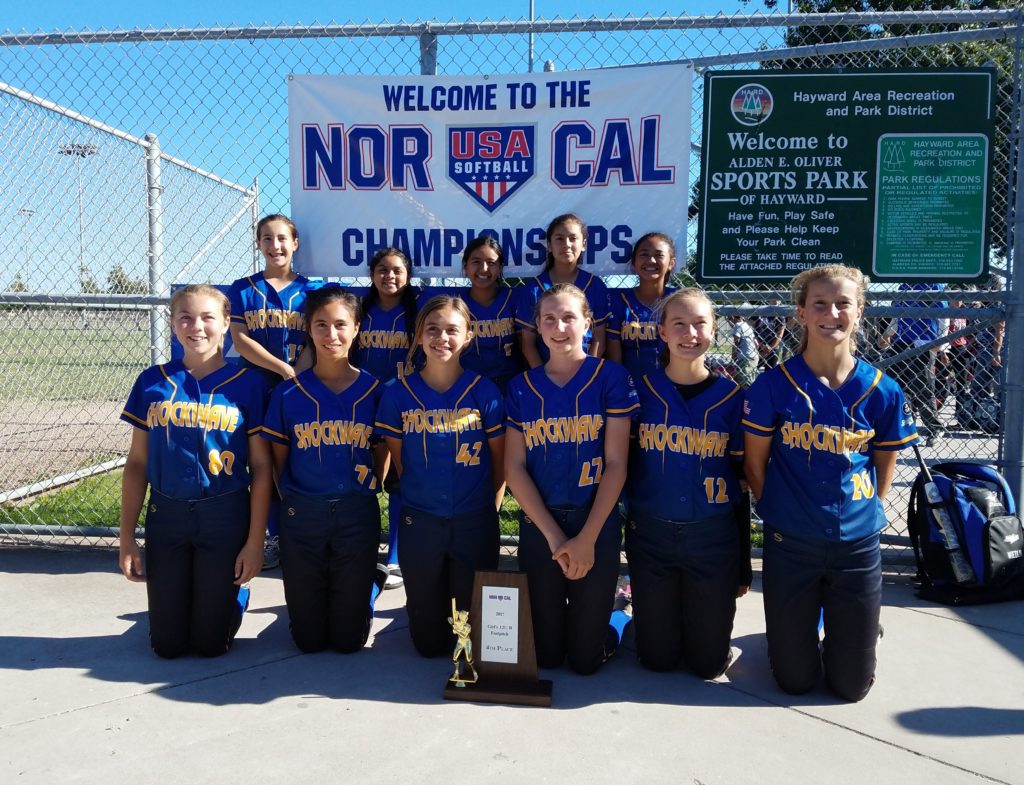 Shockwave 12B also finished in 4th place, qualifying for the 12B Regional Championships in Portland Oregon.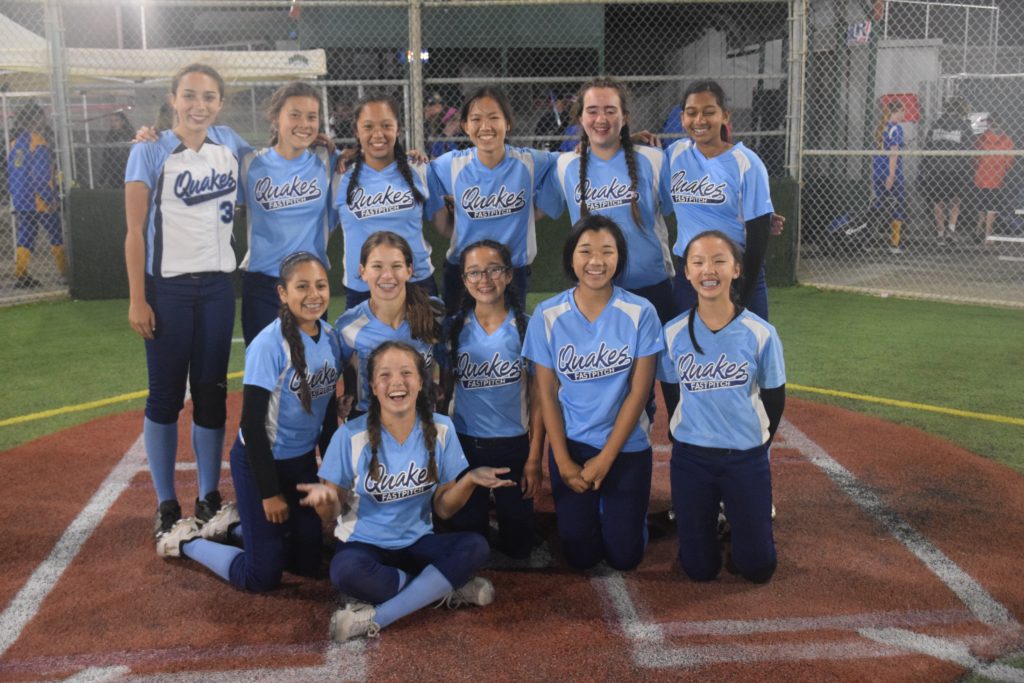 In Sunnyvale, Quakes 14B finished in a tie for 7th place and qualified for the Western Regional Championships in Roseville, CA.
Congratulations to all three teams on their accomplishments.