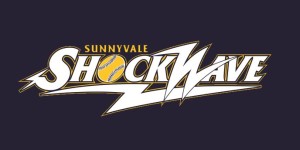 2021 Shockwave Tryouts
Registration is now open for interest in SGSL's summer Shockwave competitive travel ball program for 8U, 10U, and 12U divisions.
Indian.bet
To register, please complete this FORM by Friday, May 14. It is very important that all fields in this form are completed – especially the "Player Commitment" section. This registration information is critical to the team formation process.
Tryouts are the next step after Registration. Only players who have previously registered will be invited to tryout. Tryouts will be held at Ortega Park on Sunday May 16th
8u – 9AM to 10:30AM
10u – 11AM to 12:30PM
12u – 1PM to 2:30PM
For more information about the Shockwave program:
http://sunnyvalegirlssoftball.org/shockwave/
Welcome to Sunnyvale Girls Softball League!!
Sunnyvale Girls Softball League is a youth sports organization established to educate and develop softball skills, sportsmanship and character through the game of softball. SGSL provides a positive, encouraging environment for kids to learn and have fun playing softball.

Our regular Spring season begins with team selection for ages 4-12 in February and ends in mid-May. We also have a more competitive travel ball program (Sunnyvale Shockwave) that runs in June/July.
For girls 13 or older, SGSL is a participating member of the Quakes Fastpitch organization which organizes recreational and travel programs for several South Bay softball leagues.
In the fall (September/October) we run a recreational softball program, and also form competitive Shockwave travel teams.